"How do I hold my team accountable?"
Every manager, forever, has asked this question at least once, if not once a week. But here's the thing: the question itself is a trap. You shouldn't have to "hold" people accountable. That very saying puts the effort of ensuring other people's commitments into a manager's hands, not in the control of the people who should have it (i.e., your direct reports)!
Nonetheless, the concept of "holding people accountable" persists.
It's not your job.
It's not your job to hold people accountable. If you were the manager of a convenience store and the clerk who was supposed to open at 5:00 every morning kept showing up late, what would be required to "hold" the clerk accountable? Would you provide a wake-up call? Would you go roust the clerk out of bed? Of course not!
And why is that? Because there is a clear commitment this employee is failing to achieve. The clerk is clearly not accountable and as the manager, you would probably fire this person. There's no point at which the manager of the convenience store said, "I just can't hold my clerk accountable."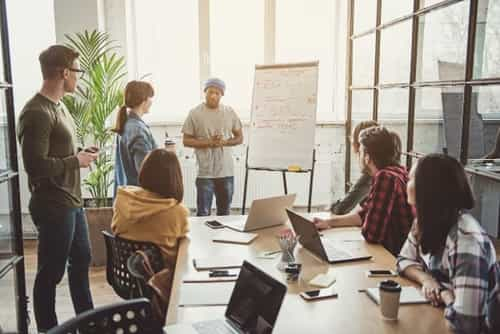 Maybe you're saying, "It's not as simple as that!" And you're right, it's not. So how do you get yourself out of the "holding my team accountable trap?"
The secret isn't "holding" your team accountable, it's finding a productive process that ensures accountability. It's about taking the complicated, messy, shifting work your team does, and boiling it down to clear commitments that make it clear who's accountable for what.
What's included in an accountability process?
An accountability process helps you think through all the moving parts of your project so you can identify pitfalls and problems as they happen (sometimes even before).
There are four parts to an accountability process: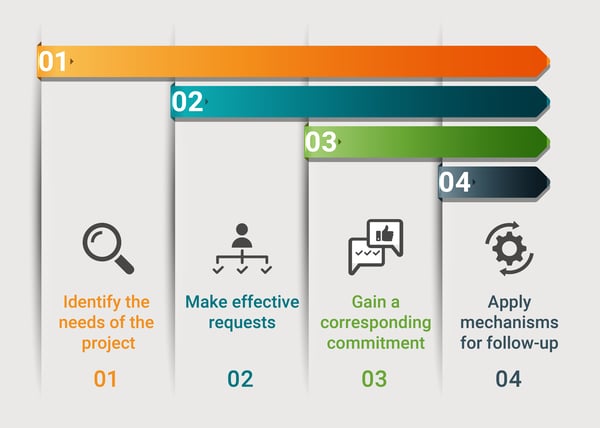 Flipping the script
If you've been asking yourself, "How can I hold my team accountable?", take time now to flip it around and instead check your accountability process. Ask yourself:
Am I making effective requests?
Is my team committing to my requests?
Am I following up without micromanaging?
Reflecting on these questions will help you escape the accountability trap and create a more accountable team. If you are looking to learn more about building out that process, this will be a helpful next step: How to build an accountability process.


♦♦♦

Our latest mini-guide is all about team accountability. Click here for your free download to learn more about how to create your own accountability process to help keep you and your team on track and on deadline.
---